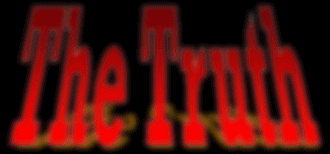 last updated: 09.24.1999
we exist in a world inside a world. we exist blissfully unaware of the above world. we exist happy in our warm beds at night knowing that our children are safe sleeping in their cribs. we exist. yet we do not control our lives. we go to work, and pay our taxes completely ignorant that the government we work for, the government we give our tax money controls our very destinies. a government that has lied to us and deceived us for nearly a century. a government which runs deadly tests on the very soldiers defending it in world war 2, vietnam and the gulf war. a government which believes that it is acting in our best interest and will do anything to keep us unawares of what our best interest is.
the goal of this internet site is to inform. knowledge is power, and as long as they continue to allow this site to be posted, we will spread power. it is a site without many fancy graphics, without any java, dynamic html, or page tranistions. but it contains one thing almost every other site does not have--the truth. many people may find what is posted here to be outlandish, paranoid and insane. of course they would. we are all raised in a system, grown and cultivated to follow certain ideas, blind to the truth. but many of us dedicate our lives to breaking the mold they insist we follow, and strive to allow others to do the same. many people have risked their jobs, and well-being, perhaps more, to bring me some of the information i present here, especially one of my informants code-named 'squirrel'. even if you do not believe in the truth presented, spread your new-found knowledge so that others can decide what they believe. it is our goal to bring the truth into the light, because only the truth will set us free.
the truth about:
current total number of conspiracy topics: 73
new: here is a page about my alien implant which i recently removed